"Waiting On" Wednesday is a weekly event, hosted at Breaking The Spine, that spotlights upcoming releases that we're eagerly anticipating.
It feels like it has been forever since I've posted. I'm not one of those bloggers that schedules posts, so when I am not on the ball everything gets put on hold -including Jordan's Jewels.
This week I have some special releases. One of which came out yesterday but I'm going to post it anyway.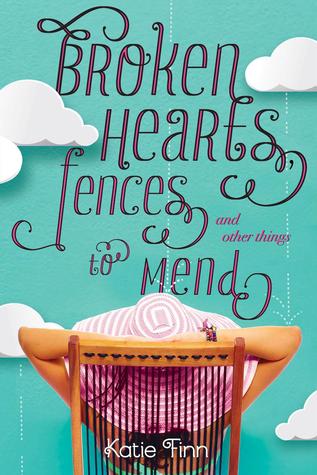 Broken Hearts, Fences and Other things to Mend is a new novel by Katie Finn releases on May 13th 2014
Summer, boys, and friendships gone sour. This new series has everything that perfect beach reads are made of!

Gemma just got dumped and is devastated. She finds herself back in the Hamptons for the summer—which puts her at risk of bumping into Hallie, her former best friend that she wronged five years earlier. Do people hold grudges that long? 

When a small case of mistaken identity causes everyone, including Hallie and her dreamy brother Josh, to think she's someone else, Gemma decides to go along with it.

Gemma's plan is working (she's finding it hard to resist Josh), but she's finding herself in embarrassing situations (how could a bathing suit fall apart like that!?). Is it coincidence or is someone trying to expose her true identity? And how will Josh react if he finds out who she is? 

Katie Finn hits all the right notes in this perfect beginning to a new summer series: A Broken Hearts & Revenge novel.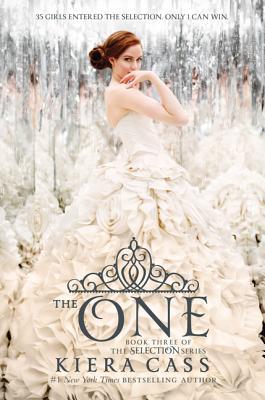 The One (The Selection #3) by Kiera Cass released on May 6th 2014
The Selection changed America Singer's life in ways she never could have imagined. Since she entered the competition to become the next princess of Illéa, America has struggled with her feelings for her first love, Aspen—and her growing attraction to Prince Maxon. Now she's made her choice . . . and she's prepared to fight for the future she wants.

Find out who America will choose in The One, the enchanting, beautifully romantic third book in the Selection series! 
We Were Liars by e. lockhart releases on May 13th 2014
A beautiful and distinguished family.
A private island.
A brilliant, damaged girl; a passionate, political boy.
A group of four friends—the Liars—whose friendship turns destructive.
A revolution. An accident. A secret.
Lies upon lies.
True love.
The truth.
 
We Were Liars is a modern, sophisticated suspense novel from National Book Award finalist and Printz Award honoree E. Lockhart. 
Read it.
And if anyone asks you how it ends, just LIE.
I think that is everything. If you read any of these books leave a link below. I would love to see your review!!!
-Jordan