Har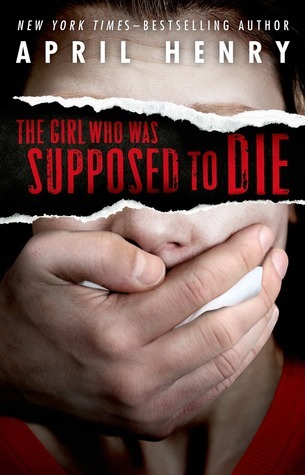 dcover, 213 pages
Published: June 11th 2013 by Henry Holt and Co. (BYR)
ISBN: 0805095411
(ISBN13: 9780805095418)
Edition Language: English 
Personal Rating: Five (5) out of Five (5) Stars 
"Take her out back and finish her off."

She doesn't know who she is. She doesn't know where she is, or why. All she knows when she comes to in a ransacked cabin is that there are two men arguing over whether or not to kill her.

And that she must run.

In her riveting style, April Henry crafts a nail-biting thriller involving murder, identity theft, and biological warfare. Follow Cady and Ty (her accidental savior turned companion), as they race against the clock to stay alive.

 
April Henry's
 writing is phenomenal. I loved the non-stop action in this book. It had a great start and an even better ending. This book was full of twists and turns I was not expecting. Henry created a work of art! 
I can not give enough praise for this book. It had all the makings of a suspense thriller and I loved it.
The Girl Who Was Supposed To Die
 follows a girl who wakes up in a cabin with no memory of her past life. She has no name, just a picture in a backpack. It starts off with her finding herself in a cabin with two men who are trying to get information. One leaves while the other takes her out back to kill her. The story moves from there. 
The plot was a winding road of twists and turns I wasn't expecting. I loved it! I love a novel that takes my expectations and completely shatters them, making the book better than anything I could have ever hoped for! Along the way the main character finds who she is, but it isn't written like a self discovery story. It is written like a fast paced movie script. I. Loved. It. I cannot tell you enough how great this book was! 
I have no qualms about this read. I do wish I was have found time to finish it it one sitting. It is a short books, just over two hundred pages, but I spent time lollygagging and didn't finish it for awhile. If you can remember, if you follow this blog, I started this book shortly after finishing We Were Liars by e. Lockhart. I never finished it! I started reading other things, I carried on with my life abandoning this novel and that is something I regret. This book was really good. I wish I would have finished it sooner!! 
-Jordan