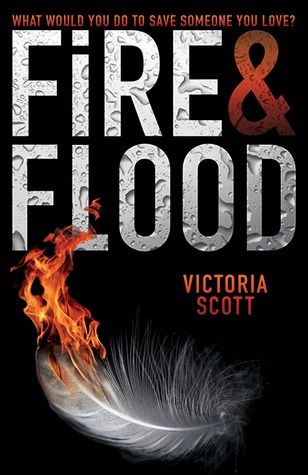 Hardcover, 305 pages
Published February 25th 2014 by Scholastic Press
ISBN: 0545537460
(ISBN13: 9780545537469)
Edition Language: English
Series: Fire & Flood #1
Personal Rating: Two (2) out of Five (5) Stars
Time is slipping away….

Tella Holloway is losing it. Her brother is sick, and when a dozen doctors can't determine what's wrong, her parents decide to move to Montana for the fresh air. She's lost her friends, her parents are driving her crazy, her brother is dying—and she's helpless to change anything.

Until she receives mysterious instructions on how to become a Contender in the Brimstone Bleed. It's an epic race across jungle, desert, ocean, and mountain that could win her the prize she desperately desires: the Cure for her brother's illness. But all the Contenders are after the Cure for people they love, and there's no guarantee that Tella (or any of them) will survive the race.

The jungle is terrifying, the clock is ticking, and Tella knows she can't trust the allies she makes. And one big question emerges: Why have so many fallen sick in the first place?

Victoria Scott's breathtaking novel grabs readers by the throat and doesn't let go.
Let me start off by saying: it takes a lot for me to give a book two stars. This is only the second time since I've started this blog that I have done this. I love reading and usually have a good eye for the books I buy. I rarely come across a book I invest in that I don't like. I had a lot of hope for Fire and Flood by Victoria Scott. I went in with an open mind, having no knowledge of the book.  I started enjoying the flow of the first seventy-eight pages. Then…it got annoying. I had to wade through two hundred seven pages to find a place of joy in the final 20 pages.  I was unable to connect to Tella though I tried…I thought about it constantly!  And Stalker Boy-Titus?  Why?  Go save your loved one!  But no… I could tell you more, but I would prefer you to race out and read it for yourself.