Title: Upside-Down Magic
Author: Sarah Mlynowski, Lauren Myracle and Emily Jenkins
Genre: Children's Fiction, Middle Grade, Fantasy, Friendship
Series: Upside-Down Magic
Published On: September 29th 2015
Publisher: Scholastic Press
Pages: 208
Format: Hardcover
Source: Bought
ISBN 0545800455 (ISBN13: 9780545800457)
Purchase: Amazon | B&N | Book Depository
From New York Times  bestselling authors Sarah Mlynowski, Lauren Myracle, and Emily Jenkins comes the hilarious and heartfelt story of a group of magical misfits.

Nory Horace is nine years old. She's resourceful, she's brave, she likes peanut butter cookies. Also, she's able to transform into many different animals. Unfortunately, Nory's shape-shifting talent is a bit wonky. And when she flunks out of her own father's magic academy, Nory's forced to enter public school, where she meets a group of kids whose magic is, well, different.

This new, offbeat series from hit authors Sarah Mlynowski, Lauren Myracle, and Emily Jenkins chronicles the misadventures of Nory and her oddball friends, who prove that upside-down magic definitely beats right side up.
---
The Inside Scoop
---
Nory is the ten year old daughter of the Headmaster of Sage Academy: one of the most enviable schools of any young Fluxer. There's just one problem; Nory can't harness her power. Just ask her brother, Hawthorn who is stuck cleaning up her messes. From a dritten (a dragon/kitten combo) to a skunkephant (a skunk/elephant combo) Nory can't seem to get her act together.
After destroying any chance she has to get into Sage Academy she is sent to live with her aunt where she is forced into Dunwiddle Magic School. Just saying the name puts a bad taste in her mouth and after learning she is being put into a class with others like her well, let's just say her mood doesn't improve.
---
I Loved…
---
The originality: While the premise wasn't original on it's own I thought the execution was different from anything I had ever read.
The world-building: As a reader and writer I can appreciate a well constructed universe. UDM game me that!
The humor: One of my favorite things about reading middle grade fiction is the humor. I can always count on a middle grade story to make me smile. Upside-down Magic didn't disappoint. I cannot count the times I was smiling like a lunatic while reading this!
The biracial cast of characters: I rarely read a book with an African American/Latino minor character- let alone the protagonist! This seems especially interesting to me because all three of the authors are, well, white.
---
I Didn't Love…
---
The negativity:  Nory is a kid. I get it. But I wish we could have seen less negativity. She was so bright and vibrant at times and then -BANG. It seemed someone flipped a switch (or hit me upside the head with a pan?? *Writes a reminder to look up sound effects for flipping a switch) and she became Negative-Nory.
Nory's mother's backstory: So, we will probably learn more about what happened to Nory's mother in future books but I would have liked to know a little bit more. I like cliffhangers as much as the next person but that was just cruel.
---
A Jeweled Rating
---
Five Kisses | I love this book. Why are you reading my blog instead of this?!
You can learn more about my rating system HERE

---
If Hollywood Came Knocking
(Dream Movie Cast)
---
If this book/series was being adapted into a movie or television show who does I see the characters being played by?
Well, as a reader I have a specific idea of how the characters should look and while I am not a talent scout searching for The Next Big Thing in Hollywood I try and find photos of people that most resemble my ideas of the characters. They aren't all actors or actresses, models or fashion icons, singers or radio personalities but they do remind me of specific characters.
---
About the Authors
---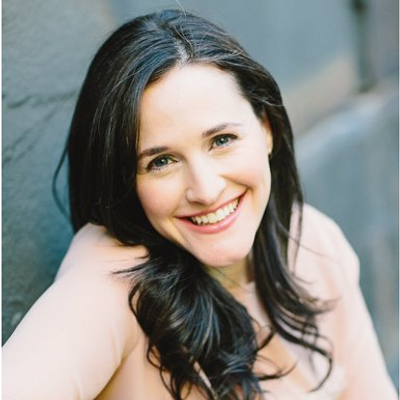 Sarah Mlynowski
---
Sarah was born in Montreal, Canada. After graduating with an honors degree in English literature from McGill University, she moved to Toronto to work for Harlequin Enterprises. While she never met Fabio, she used her romance publishing experiences to fuel her first novel Milkrun…. Learn more on Sarah's website.
---
Lauren Myracle
---
Lauren Myracle was born in Brevard, North Carolina. She grew up in Atlanta, Georgia and earned a BA in English and Psychology from the University of North Carolina at Chapel Hill. She later earned an MA in English from… Learn more on Lauren's website.
---
Emily Jenkins
---
I was born in New York City, grew up in Cambridge, MA and Seattle, WA, studied English at Vassar, and then came to New York to get my doctorate in 19th-century English literature at Columbia. My dissertation was called "The Reading Public and the Illustrated Novel, 1890-1914," and a chapter of it can be found in the first issue of the journal Book History… Lean more on Emily's website
---
---
Gems of Wisdom
(Trivia)
---
If you've read this blog for any length of time you know that I cannot get enough of Sarah Mlynowski's writing but did you know Sarah Mlynowski, Lauren Myracle and Emily Jenkins have coauthored a book before? You might remember seeing Mlynowski and Myracle's names on the re-released paperbacks of How to Be Bad but Emily Jenkins name was on the spine as well… does that not ring a bell? She used her pseudonym E. Lockhart when publishing How to Be Bad, as she does with all of her young adult works.
Take the Upside-Down Magic quiz by clicking the image below.