---
Top Ten Tuesday is an original feature/weekly meme created here at The Broke and the Bookish in June 2010. This feature was created because we are particularly fond of lists here at The Broke and the Bookish. We'd love to share our lists with other bookish folks and would LOVE to see your top ten lists… learn more at the Broke and the Bookish Website.
---
I am back for another Top Ten Tuesday! I know, I'm shocked too!
This week's topic is all about Fall… well, your fall TBR pile that is. I live in Texas which means while some people are digging their way through the storage shed for fall wear I won't even need a jacket. That is why i love reading, I can be transported to a world with crisp orange leaves and knitted sweaters without having to move several states.
I found several books to get me in the mood for fall including some spooky reads for Halloween and a love story or two to balance everything out. The only problem with this week's challenge is that I don't own many books that scream spooky or many that are set in fall. I only have five books on this list and I kind of had to stretch my idea of spooky and, after looking up the definition of fall, I realized none of these books actually fit the bill. At least this meme is all about interpretation.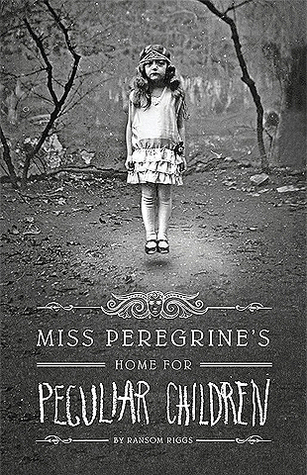 5. Miss Peregrine's Home for Peculiar Children
Author: Ransom Riggs
Pages: 352
Publishing Date: June 7th 2011
Published By: Quirk
Add to Goodreads
4. Until Friday Night
Author: Abbi Glines
Pages: 382
Published On: October 7th 2014
Published By: Simon & Schuster Books for Young Readers
Add to Goodreads
3. Black Ice
Author: Becca Fitzpatric
Pages: 382
Published On: October 7th 2014
Published By: Simon & Schuster Books for Young Readers
Add to Goodreads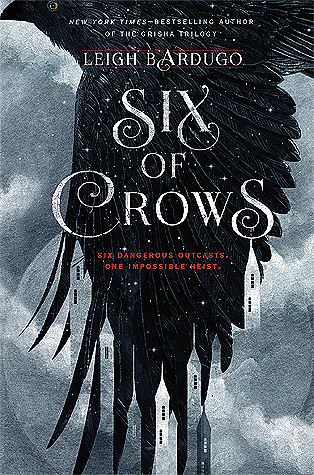 2. Six of Crows
Author: Leigh Bardugo
Pages: 465
Published On: September 29th 2015
Published By: Henry Holt and Company
Add to Goodreads
1. The Kiss of Deception
Author: Mary E. Pearson
Pages: 489
Published On: July 8th 2014
Published By: Henry Holt and Co. (BYR)
Add to Goodreads
There it is, my top ten Tuesday picks for September 27, 2016. Happy reading, or should I say happy fall? 😉