---
Top Ten Tuesday is an original feature/weekly meme created here at The Broke and the Bookish in June 2010. This feature was created because we are particularly fond of lists here at The Broke and the Bookish. We'd love to share our lists with other bookish folks and would LOVE to see your top ten lists… learn more at the Broke and the Bookish Website.
---
I'm not gonna sit here and lie to you; I don't like Halloween. I imagine right now your eyes are bulging from your cranium, your gasping (maybe interpreting that mime from The Angry Birds Movie; "Oh my gosh…") shaking your head because it is the only holiday society deems acceptable to dress up in your Wonder Woman Costume to go grocery shopping (unless you ignore the weird looks then you can cosplay your heart out in the dairy isle) but, despite the weird looks YOU are directing to your device, I don't like it.
Halloween isn't something my family has ever celebrated and, despite the numerous costumes I used to sleep in during kindergarten, dressing up has never been something I enjoy.
I do, however, love scary, scary movies to be exact, and since Top 10 Tuesday is all about interpretation I decided to step away from books this week ("Oh my gosh…") and share ten scary movies I watch every October.
10. Shaun of the Dead – this isn't one of my favorites. I feel like we have beat the preverbial horse when it comes to movies about zombies but I do like the humor.
9. Edward Scissorhands – this one has very little (if any) humor but for some reason when this comes up on the television I can't help but watch!
8. Scream – I know everyone is currently obsessed with the television show staring Emma Roberts but I still prefer the original!
7. Beetle Juice – It's silly but that rhyme….
6. Hocus Pocus – Another silly yet scary (not really) movie that features a few ecentric characters.
5. Hallmark's The Good Witch – When Hallmark announced the first Good Witch movie my family huddled around the television screen with popcorn and chocolate and watched as Hallmark managed to turn the embodiment of halloween into the Grey Lady -a character the entire family could enjoy.
4. Practical Magic – There is nothing more terrifing (or empowering ;)) than when two sisters take revenge.

3. Buffy the Vampire Slayer – Everyone loves THE vampire slayer so it's no surpries it made it onto my list.
2. Halloweentown – One of my favorite Disney originals!
Honorable Mentions
Adams Family / Van Helsing (I usually watch this at Christmas time!) / Mom's Got a Date with a Vampire / Twitches / Casper the Friendly Ghost / The Great Pumpkin Charlie Brown / Monster House / Hotel Transylvania / Toy Story of Terror / Scared Shrekless / The Little Vampire / Scooby-Doo / Double Double Toil and Trouble / Sabrina the Teenage Witch
The Winner Is…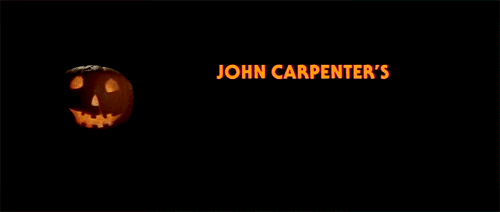 1. Halloween – This is by far my favorite Halloween movie. Every year I try to stay awake through the entire franchise but only ever make it through the first two and a half movies.