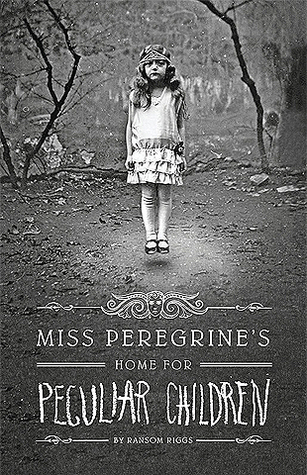 Title: Miss Peregrine's Home for Peculiar Children
Author: Ransom Riggs
Genre: Young Adult Fiction
Sub-Genre(s): Fantasy
Series: Miss Peregrine's Home for Peculiar Children Trilogy
Published On: June 7th 2011
Publisher: Quirk
Pages: 352
Format: Hardcover
Source: Bought
ISBN 1594744769 (ISBN13: 9781594744761)
Purchase: Amazon | B&N | Book Depository
A mysterious island. An abandoned orphanage. A strange collection of curious photographs.

A horrific family tragedy sets sixteen-year-old Jacob journeying to a remote island off the coast of Wales, where he discovers the crumbling ruins of Miss Peregrine's Home for Peculiar Children. As Jacob explores its abandoned bedrooms and hallways, it becomes clear that the children were more than just peculiar. They may have been dangerous. They may have been quarantined on a deserted island for good reason. And somehow—impossible though it seems—they may still be alive.

A spine-tingling fantasy illustrated with haunting vintage photography, Miss Peregrine's Home for Peculiar Children will delight adults, teens, and anyone who relishes an adventure in the shadows.
---
My Thoughts
---
The story follows a sixteen year old boy spending his summer stocking shelves at his family's drug store, wishing to be anywhere but the town he resides in. During one of his shifts he gets a call from his grandfather and, with his father being busy, he goes over to check on him.
The plot of the story kicks off when he finds his grandfather dead and begins having nightmares.
---
I Loved…
---
 Beautifully Written: The entire story was written like one continuous poetry piece.
Character Development: My favorite part of this story was the character development. The Peculiars' powers/abilities were great but I much preferred how the "common" characters' interest were weaved into the peculiars'. I hope that makes sense!
Main Character's Relationship with His Grandfather: I had the impression Jacob didn't have a solid support foundation at home and, as someone who was very close with her Nana, I really like reading about family members that are close despite a generation gap.
---
I Didn't Love…
---
Information Dump: There was a lot of information packed into a short amount of pages making it difficult to remember certain points that became a part of the story late.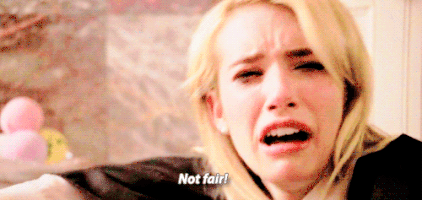 ---
A Jeweled Rating
---
You can learn more about my rating system HERE.
---
About the Author
---
HI, I'M RANSOM, and I like to tell stories. Sometimes I tell them with words, sometimes with pictures, often with both. I grew up on a farm on the Eastern shore of Maryland and also in a little house by the beach in Englewood, Florida where I got very tan and swam every day until I became half fish. I started writing stories when I was young, on an old typewriter that jammed and longhand on legal pads. When I was a little older I got a camera for Christmas and became obsessed with photography, and when I was a little older still my friends and I came into possession of a half-broken video camera and began to make our own movies, starring ourselves, using our bedrooms and backyards for sets. I have loved writing stories and taking photographs and making movies ever since, and have endeavored to do all three… learn more on Ransom's website.