---
Shelf Control is all about the books we want to read — and already own! Consider this a variation of a Wishing & Waiting post… but looking at books already available, and in most cases, sitting right there on our shelves and e-readers… read more on Bookshelf Fantasies
---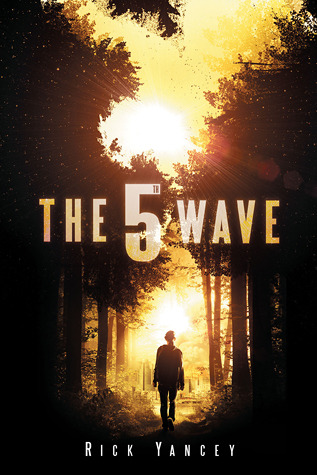 Title: The 5th Wave
Author: Rick Yancey
Series: The 5th Wave (#1)
Pages: 457
Published On: May 7th 2013
Published By: G.P. Putnam's Sons Books for Young Readers
Source: Bought
Date: 2015
Purchased From: Barnes and Noble
After the 1st wave, only darkness remains. After the 2nd, only the lucky escape. And after the 3rd, only the unlucky survive. After the 4th wave, only one rule applies: trust no one.

Now, it's the dawn of the 5th wave, and on a lonely stretch of highway, Cassie runs from Them. The beings who only look human, who roam the countryside killing anyone they see. Who have scattered Earth's last survivors. To stay alone is to stay alive, Cassie believes, until she meets Evan Walker. Beguiling and mysterious, Evan Walker may be Cassie's only hope for rescuing her brother-or even saving herself. But Cassie must choose: between trust and despair, between defiance and surrender, between life and death. To give up or to get up.
---
Why Do I Want to Read It?
---
I bought this one out of peer pressure from my sister after she read and loved it. It's not something I would normally read -sci-fi isn't really my thing- but she said it was well written so I thought I would pick it up.
Like last weeks book (you can read that post here) I don't know when I'm going to get to this one.I watched the movie (I know -I'm terrible!) and didn't care for it. I'm told it wasn't a good book to movie adaptation so, when I do read it, I'm going to separate the two in my mind.